Pump & Package Ltd
Pump News:

Pump & Package Ltd continue to design & build..
Read More »
Since 1987, Pump & Package Ltd has been a leading supplier of industrial pumps, process equipment and system solutions to a wide range of industrial sectors, such as food, chemical, pharmaceutical, bio-tech, water treatment and oil/gas.
With our technical knowledge and experience to select the correct equipment for your industrial process needs, Pump & Package Ltd adds value to companies all over the world. Investment in our product range will guarantee you quality, reliability, flexibility and service.
Chemical dosing pumps and products
Level Control Switches
Air-Operated Double Diaphragm pumps
Centrifugal pumps -food quality and water industry
Barrel and container transfer equipment
Static / motionless mixers
Calibration and level measurement equipment
Drum and tank gauges
Mixing and Process components - food quality
Comprehensive spare parts stock holding
Dedicated workshop facilities for many pump and process equipment repairs
Varied stock holding of re-conditioned pumps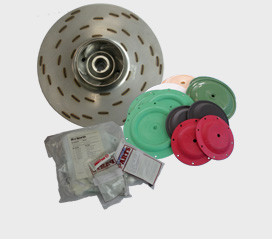 Process package design and build solutions
Specialist supplier of pneumatic metering pump solutions to oil/gas industry
Comprehensive technical design experience to suit customer requirements and build solutions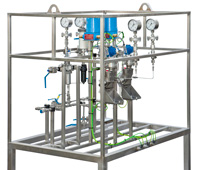 Proud Agents For
» Visit Our dedicated Page